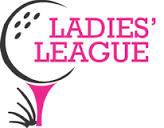 DOWNLOAD THE PAGES BELOW FOR MORE INFORMATION AND EVENTS
CHECK THE CALENDAR ABOVE FOR FAC'S, WEEKEND TOURNAMENTS, AND OTHER IMPORTANT DATES!
2023 WOMEN'S LEAGUE SIGN-UPS WILL BE OPEN February 8th 2023
To find out more specific information about the league, or with any league questions give us a call 303-646-4240 ext. 4 or visit us in the pro shop today!
Sign up here: https://forms.gle/qi5E4R9QkPcYKkQ17
Spring Valley Ladies League 2023 Information
$120 REGISTRATION FEE- INCLUDES GHIN HANDICAP. *$70/SVGC MEMBER
PLAY BEGINS Wednesday APRIL 19TH, AND WILL BE EVERY WEDNESDAY EXCEPT 4TH OF JULY WEEK
TWO BLOCKED TIMES FOR LEAGUE PLAY: 6:30-11:00AM, 3:30PM-5:30PM
LEAGUE IS A WEEKLY 9-HOLE INDVIDUAL GROSS/NET STROKE PLAY WITH OPTIONAL SKINS
LEAGUE WILL BE A MIX OF FRONT 9 BACK 9, PLAYERS WILL START ON DESIGNATED 9
EACH LEAGUE MEMBER MUST POST SCORES WHEN PLAYING, GOLF SHOP WILL POST LEAGUE DAY SCORES
LEAGUE MEMBERS MUST PLAY WITH ANOTHER LEAGUE MEMBER
LEAGUE WILL CONTAIN (4) FLIGHTS
WEEKLY PAYOUT FOR GROSS/NET WINNERS WITHIN YOUR FLIGHTS PAID IN SHOP CREDIT
YEAR LONG POINTS THAT WILL QUALIFY YOU INTO THE CUP IN SEPTEMBER
18/9 HOLE STROKE PLAY SVGC LADIES LEAGUE CLUB CHAMPIONSHIP (SEPARATE ENTRY FEE)
LEAGUE MATCH PLAY WILL BEGIN LATE MAY
MATCH PLAY FLIGHTS DEPEND ON PARTICIPATION
Breakdown of Weekly Fees
$6 WEEKLY FEE: PAYOUT=$2/GROSS $2/NET PAID IN SHOP CREDIT $1=TOWARDS FINAL BANQUET $1 CREDIT POT SVGC CUP
$5 NET SKINS PER FLIGHT
CART FEE $15(optional)
(9) HOLE GREEN FEE $20
Year Long Points per flight
FLIGHT WINNERS (10)GROSS (10)NET POINT WINNERS QUALIFY FOR THE SV CUP
LOW GROSS/NET CLUB CHAMPIONSHIP WINNERS QUALIFY FOR THE SV CUP
MATCH PLAY FINALIST QUALIFY FOR THE SV CUP
EACH PLAYER PLAYING PER WEEK EARNS PARTICIPATON POINTS
EACH PLAYER WILL BE ALLOW TO THROW OUT (2) WEEKS OF POOR PLAY
CLUB CHAMPIONSHIP FLIGHT WINNERS WILL WIN "MAJOR" POINTS INCLUDING PARTIPATION
TOURNAMENT PACE OF PLAY POLICY
Allotted Time: In all tournaments each group is allotted a specified amount of time to complete play of each hole, at a pace in accordance with the Pace of Play time matrix chart below. It is up to each group to self police. When a group falls behind – regardless of the reason – it must regain its position or be subject to penalty. Time for ball searches, rulings and walking time between holes is included in the allotted times.
At any time during the round, and especially when a group finishes and replaces the flagstick in the hole at the 18th putting green, the Tournament Committee or SVGC staff person will record the time for the group.
Definition of Out of Position: (all groups shall start on time, not early and not late)
First Group: The first group is out of position if at any time during the round the group completes play on a hole (replaces the flagstick in the hole) later than the time scheduled on the time matrix.
Following Groups: A following group is out of position if it:
a. Has taken longer than the allotted time to play on the time matrix, and;
b. Completes play on any hole more than 15 minutes after the preceding group.

Non-responsive fellow competitor: Any player concerned about a non-responsive fellow competitor shall notify a Tournament Committee member or SVGC staff person about the problem, and request the group be monitored in case penalties are incurred or appealed. If any player's pace or quality of play affects the entire field he may be asked to leave the course.

Penalty Statements: At any time, a group that is out of position may be notified by a member of the Tournament Committee or SVGC staff. A group and/or individual players may be monitored.
a. Each player in a group that is out of position upon completion of 18 holes shall incur two (2) penalty strokes.
b. If any player or group deliberately violates this policy it will be considered a serious breach of etiquette, subjecting the player or group to disqualification.
The Tournament Committee reserves the right to impose individual undue delay or slow play penalties if appropriate.*Tournament Committee=Head Golf Professional, 1st and 2nd Assistant Golf