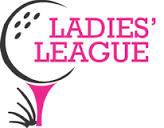 DOWNLOAD THE PAGES BELOW FOR MORE INFORMATION AND EVENTS
The Women's League had 124 members in 2021!
CHECK THE CALENDAR ABOVE FOR FAC'S, WEEKEND TOURNAMENTS, AND OTHER IMPORTANT DATES!
2022 WOMEN'S LEAGUE SIGN-UPS WILL BE OPEN JANUARY 3RD
To find out more specific information about the league, or with any league questions give us a call 303-646-4240 ext. 4 or visit us in the pro shop today!